Genome Power. Let's take it to cancer
Every year in Australia, almost 800 kids are diagnosed with cancers, many of them aggressive, hard to treat and with a high risk of mortality. Although the survival rates have improved greatly for some cancers, others still take a heavy toll on our young peoples' lives.
But now, with the help of scientific breakthroughs in genomics, we are taking these efforts to a whole new level.
The Garvan Institute of Medical Research are leaders in genomics and genome sequencing. Put simply, your genome is all of your DNA that determines how your body functions. Your genome is unique to you. Sequencing your genome can reveal changes in your genes that can lead to diseases like cancer. Now, Lions and Garvan have combined to harness the power of the genome to radically transform the understanding and treatment of kids' cancers.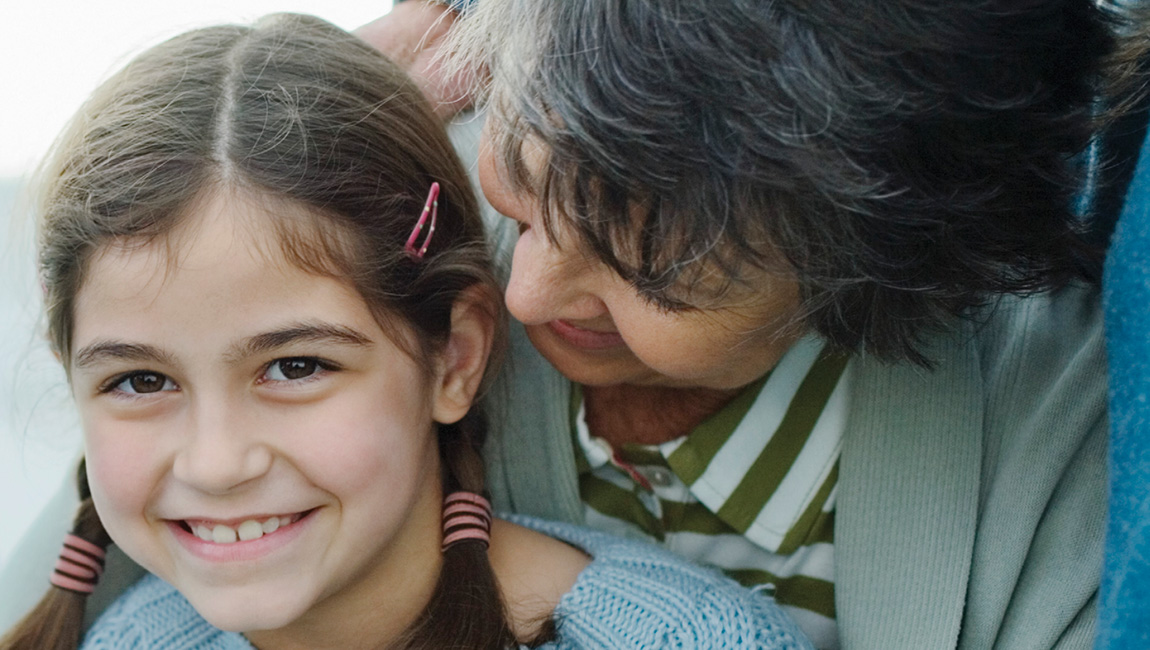 Unlocking Genome Power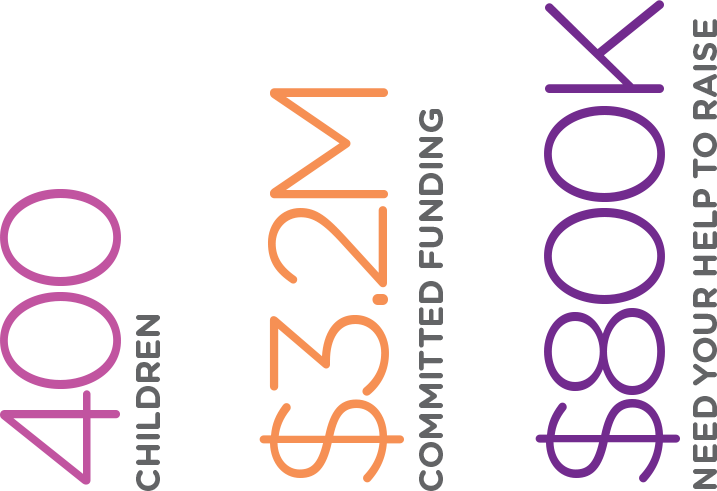 The mission of the Lions Kids Cancer Genome Project, or what we like to call Genome Power, is to sequence the genomes from 400 kids with high risk, aggressive cancers. The information gained will be provided to doctors to better target treatment. So each child will get precision treatment that matches their tumour. The right treatment for the right cancer at the right time. For the first time, we have the science to achieve this goal.
The Australian Lions Childhood Cancer Research Foundation and Lions Club International Foundation (LCIF) have committed $3.2 million to fund the genome sequencing of 400 children with high risk cancers in Australia over three years. An additional $800,000 needs to be raised to fulfil the project. This funding will enable Garvan to work with the Children's Cancer Institute to undertake the sequencing, analysis and the creation of a database which can be used by researchers and doctors worldwide. It could help kids everywhere have a better chance of a healthy life.
Here's how you can get involved:
Genome Power Posters
Promote your fundraising activities with our Genome Power posters. Select your preferred size below, download, print and write the details of your fundraising activity. You can display them on noticeboards, in the lifts at work or at your local shopping centre, as well as at your event.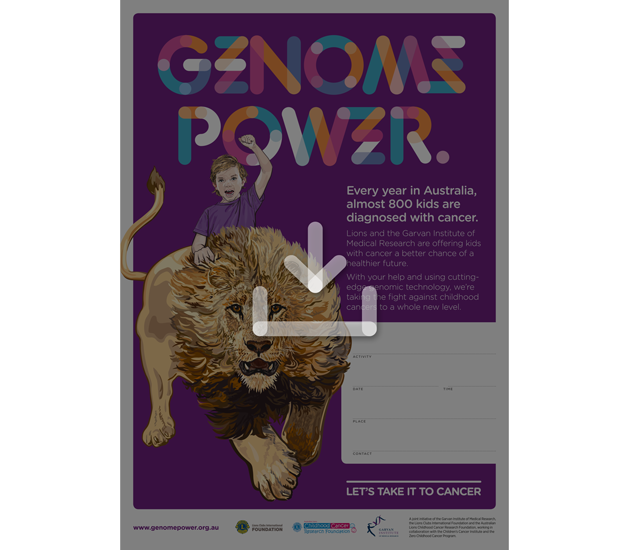 The Lions Kids Cancer Genome Project (Genome Power) is a joint initiative of the Garvan Institute of Medical Research, the Lions Clubs International Foundation and the Australian Lions Childhood Cancer Research Foundation. Genome Power will be supporting Australia's national personalised medicine program for childhood cancer – the Zero Childhood Cancer Program, led by Children's Cancer Institute and the Kids Cancer Centre, Sydney Children's Hospital, Randwick. In its first three years, Genome Power will provide whole genome sequencing and analysis for 400 children with high-risk cancer in Australia who will be enrolled in the Zero Childhood Cancer Program.